Writer / Director – Eric Blue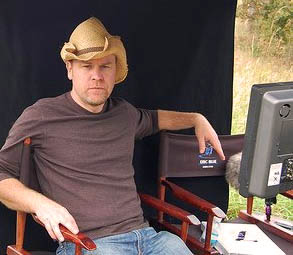 Eric Blue, known by his friends simply as "Blue" is an award winning writer/director based out of Atlanta, Georgia. Blue's latest feature film, BEACON POINT, is an award winning SciFi Thriller, that premiered at the Chinese Theatre in Hollywood and will be featured on iTunes, Amazon, Walmart, Red Box and other outlets in the Spring of 2017. Blue is the president of Blue Lantern Films and his world class team of industry professionals is currently developing several new projects, including movies and a TV series. Blue Lantern Films is focused on compelling, entertaining content, that will appeal to a wide audience. Other notable films by Blue Lantern Films include; THIS SIDE UP, LOST CROSSING, LOOK, BROKEN MOMENT and the comedy, PARKED AND EMPTY. Blue's films have been chosen as "Official Selections" by film festivals around the world. In 2007, Blue won the Accolade Competition – Best of Show award for LOST CROSSING. He was also runner-up for the Southeast Media Award Screenplay Competition, won 2 "Best Of" awards for his work in the 48 Hour Film Project, won the Audience Award at the Decatur Film Festival and won the Atlanta Film Slam. In 2004, Blue was a semi-finalist in HBO's Project Greenlight Director's contest, chosen out of thousands of other candidates.
Producer / Post Production Supervisor – Scott Salamon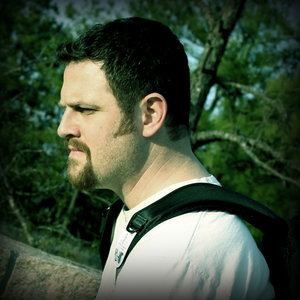 Scott is a long time collaborator with Bluelantern Films. As producer and editor on numerous BLF productions, he's proven to be a rich creative source. With over a decade of experience in broadcast and commercial editorial, Scott continues to cover new ground in the world of feature films. Currently, Scott is dailies producing for clients such as Paramount, Sony and Universal. He brings a strong background for story concepts, content creation, as well as media management and delivery. Scott's role as lead editor, on the award winning short film Lost Crossing, was the genesis of a long running partnership with Blue.
Producer / Assistant Director – Matt Ackerman

Since an early age, Matt's sights have been set on the film industry.  For the past 10 years, Matt has been involved in the pre-production and filming of 4 independent films, over 100 music videos and tons of commercial work. He has worked on projects with artists ranging from The Rolling Stones, LeAnn Rimes, and Usher. Commercial projects have included clients such as Nike and Taylor Made.  Being on-set is like a second home to our guy. Strong as an Assistant Director and Producer, Matt propels himself to deliver an experience and a product that will be indelible in any viewers mind.  Passionate, youthful, and enthusiastic for his ideas and the business makes Matt a truly remarkable person to work with.  He's not so bad behind a drum kit either.
Production Designer – Karen Blue
Production Designer Karen Blue brings an impressive design resume to the BlueLantern Films team. Karen was part of the design team on such restaurants as the Eiffel Tower restaurant in the Paris Casino, Las Vegas, Quattro, part of the Four Seasons in Houston, and Fearings, Dallas. Karen has amazing artistic vision and a keen eye for design. Her past credits include the short films, This Side Up, Lost Crossing, Look and Parked and Empty, as art director, set decorator, costume designer and make-up artist. Karen is also an actor, a singer and dancer, having been in several short films and performances.
SPECIAL CONTRIBUTORS
Writer / Production Consultant – Traci Carroll

Traci Carroll works as an Executive Creative Director for Warner Home Entertainment. Over the last 12 years, she has lead the creative direction of packaging and advertising for films on DVD and Blu-ray including The Lord of the Rings Trilogy, GoodFellas 20th anniversary, Seven Collector's Edition, Blade Runner 25th and 30th Anniversaries, The Kubrick Collection, The Matrix 10th Anniversary, A Clockwork Orange 40th Anniversary, the Harry Potter franchise and she is currently working on The Hobbit. She has also worked on the development of made-for-video animated movies for major characters and brands such as Scooby-Doo, Tom & Jerry and DC Comics. In 2006 she began working on script-to-shelf original movies based on key Warner Bros. franchises across all genres such as The Lost Boys, A Cinderella Story, House on Haunted Hill, Pure Country and Watchmen. She also works on original direct-to-consumer movies such as 2012's Thunderstruck, starring NBA Superstar Kevin Durant and the Raw Feed series of genre pictures.  Her work at Warner Bros. has been recognized for many awards for packaging, advertising and DVD menu design, including a Keyart award for Best Home Entertainment Trailer for Blade Runner: The Final Cut and Best Home Entertainment Keyart for Blade Runner 30th Anniversary.
Production Consultant – Richard Mirisch
Richard Mirisch works for Silver Pictures in Los Angeles and has produced The Reaping starring Hilary Swank for Joel Silver and Robert Zemeckis' Dark Castle Entertainment.  Mirisch has served as co-producer on Dark Castle's House of Wax, Gothika, Ghost Ship and Thir13en Ghosts.  Prior to that, he served as associate producer on Warner Bros. Pictures' acclaimed film The Matrix, as well as Cradle 2 the Grave and the highly successful HBO series Tales From The Crypt.  Other Silver Pictures productions on which Mirisch has worked include Ricochet, The Last Boy Scout and Tales from the Crypt: Bordello of Blood. Mirisch specializes in horror movies and thrillers. He's an expert on the genre. He has reviewed our screenplay for Beacon Point and helped us confirm that we have a strong, well written screenplay, a great blueprint for our movie. He liked the imagery, themes and scares that the story offered. He felt that the movie could be marketable. This gives the production team even more confidence that we will make a great movie.
Special Effects – David Fletcher
David Fletcher has over 25 years of experience in the motion picture industry working on such films as National Treasure, Enemy of the State, Austin Powers 2, Face Off, Swordfish, Gone in 60 Seconds, Sweet Home Alabama, Kangaroo Jack, and many, many more. He brings an in depth knowledge of the production process and a strong technical expertise to Beacon Point , experience that will be invaluable when shooting the film. David is a true veteran of the motion picture industry having worked in many roles and capacities throughout his career. His work has taken him to locations around the world for such companies as Warner Bros., Sony Classics, Disney, Jerry Bruckheimer, Paramount and Universal. David's thorough knowledge and experience is a huge asset and will help push BlueLantern Films to successful completion.