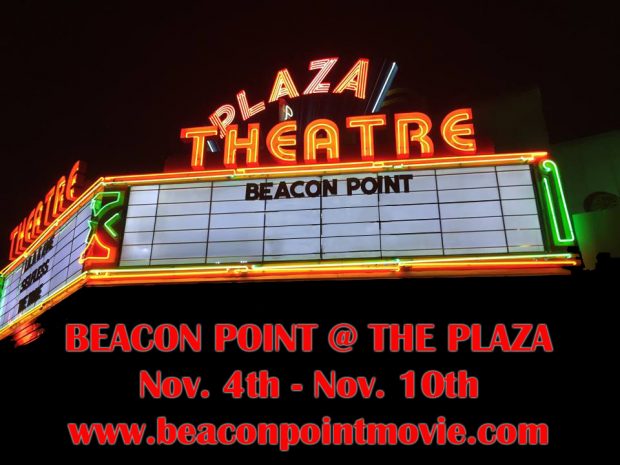 Come watch the award winning movie, Beacon Point, at The Plaza Theatre in Atlanta, Friday, Nov. 4th thru Nov. 10th. Beacon Point is a sci-fi thriller following a group of hikers on the Appalachian Trail that get lost and stumble across an ancient secret that threatens their survival.
Beacon Point was produced and shot in Georgia with local cast and crew. We're proud to screen our movie to our hometown crowd. You can purchase tickets and check showtimes online at the end of October.
TICKETS AND SHOWTIMES (not available until the end of October)
http://plazaatlanta.com/new_website2/
Tickets will also be available at the box office of the Plaza.
Members of the cast and crew will be at the screenings Nov. 4th and Nov. 5th to do a Q&A, sign posters and giveaway prizes.
Please note: Beacon Point is rated R and not appropriate for young children.