BEACON POINT PRESS PACKAGE
GENRE: SCI-FI THRILLER
RUNTIME: 85 minutes
TAGLINE
There's a reason the woods are scary.
LOG LINE
A group of hikers on the Appalachian Trail become lost and stumble across an ancient secret that
threatens their survival.
SYNOPSIS
Zoe has quit her job to hike the Appalachian Trail as a tribute to her deceased father. She joins a small group of inexperienced hikers for an adventure of a lifetime. The group is, Dan, recently divorced and looking for a change from Silicon Valley, Cheese, a 17 year old kid, and Brian, his half brother he has just met. They are led by Drake, a hot headed trail master with a questionable past. They are upbeat as they set out on the ten day trek through the Great Smokey Mountains. Drake leads them away from the main trail and the tourists, promising a grand adventure and sights they'd never see with the standard tour. After a gruesome discovery, they become lost deep in the mountains. The adventure spins out of control when they are terrorized at their campsite by an unseen force.
OVERVIEW
Beacon Point is a Georgia produced independent feature film. We follow a group of hikers down the Appalachian Trail, through The Great Smoky Mountains. The hikers get lost and stumble across an ancient secret that threatens their survival. Beacon Point is a genre movie that breaks many of the horror and thriller clichés audiences have become accustomed to. For example, the movie features a woman hero, Zoe, who takes charge of her situation instead of being the "damsel in distress". Beacon Point also taps into local Cherokee legends that surround The Great Smoky Mountains, creating a compelling and mystical backdrop for the characters.
BEACON POINT MOVIE TRAILER
BEACON POINT PRESS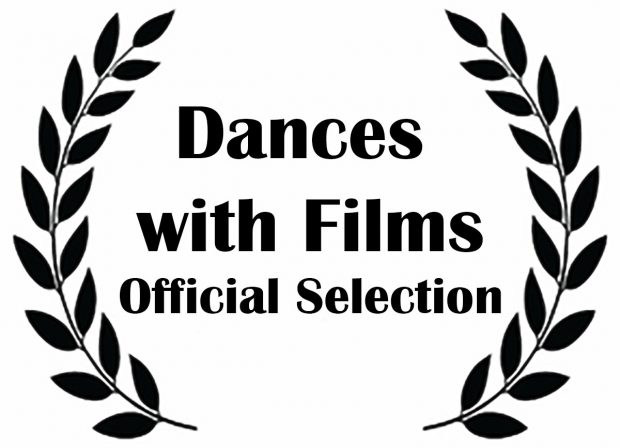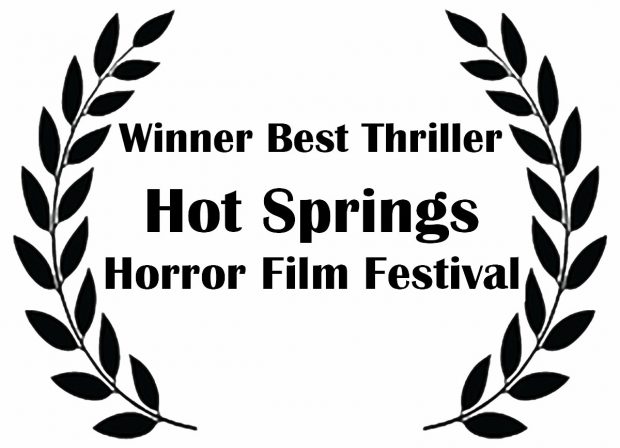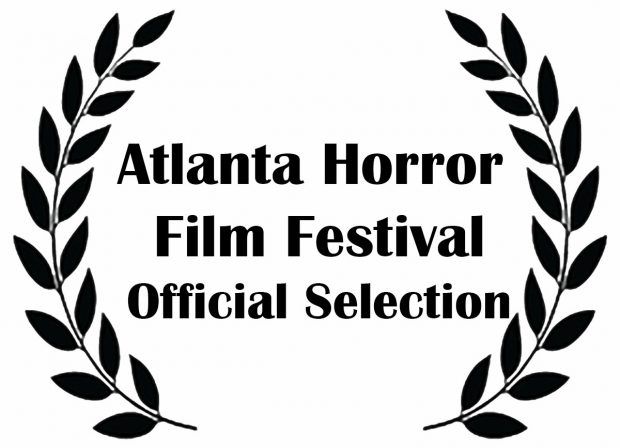 Official Selection, Dances with Films 2016
Winner Best Thriller, Hot Springs Horror Film Festival 2016
Official Selection, Atlanta Horror Film Festival 2016
REVIEWS
"A hidden independent gem that never tries too hard, instead it comfortably and confidently develops into exactly what it is, an intelligent and interestingly innovative inferno of horror, science fiction, folklore and thrills." – Examiner.com
"Check out BEACON POINT for some unconventionally chilling hiking-trail terror." – Ain't It Cool News
"This camping trip is no picnic in the woods!" – SCREAM: THE INTERNATIONAL HORROR MAGAZINE
"A superb conception, merging aspects of Sci-Fi and Thriller." – Decay Magazine
"Mysterious, suspenseful and impeccably produced, Beacon Point is no easy walk in the park!" – Horror Society
"Don't watch this alone in the dark." – MUFON
"Beacon Point is a wholly original blending of horror genres–and utterly terrifying" – Horror Homeroom
"Beacon Point takes its characters and the audience through a terrifying journey along
The Appalachian Trail. Eric Blue and his team have crafted a stylized thriller that will make you think twice before your next hike into the woods." – Richard Mirisch, producer of The Matrix, Gothica, Ghost Ship, The Reaping, Black Mass
"I thought the story was really engaging and the suspense aspect of it worked very well. Knowing firsthand how difficult it is to shoot in the woods, I can attest that they accomplished a lot, got the goods and were able to create a stark environment which worked well for the story… a great job." – Julio Macat, Director of Photography, Home Alone, The Boss, Pitch Perfect, Wedding Crashers
MEDIA RELATIONS
Contact us here!
OFFICIAL WEBSITE
www.bluelanternfilms.com
OFFICIAL MOVIE TRAILER
http://www.youtube.com/watch?v=psYu4hnY18E
LIKE US ON FACEBOOK
https://www.facebook.com/beaconpointmovie
TWITTER
https://twitter.com/BeaconPointFilm
Photos and press materials available digitally upon request.
BEACON POINT STILLS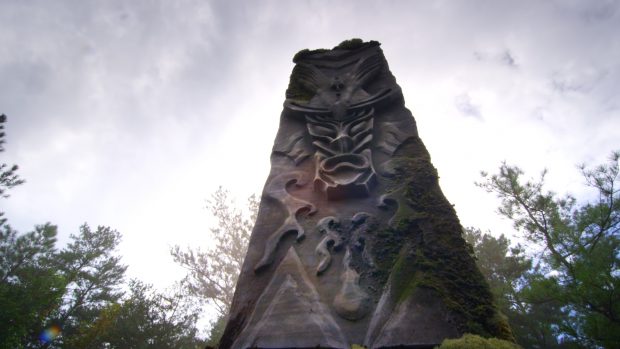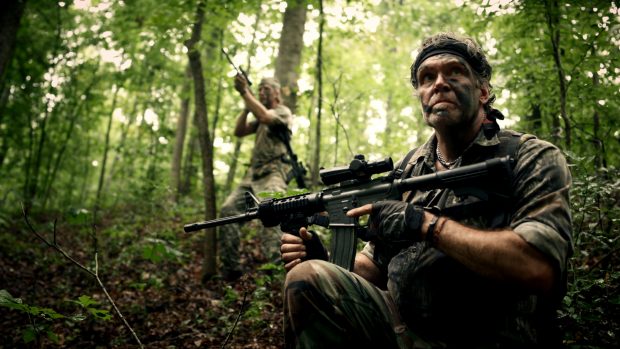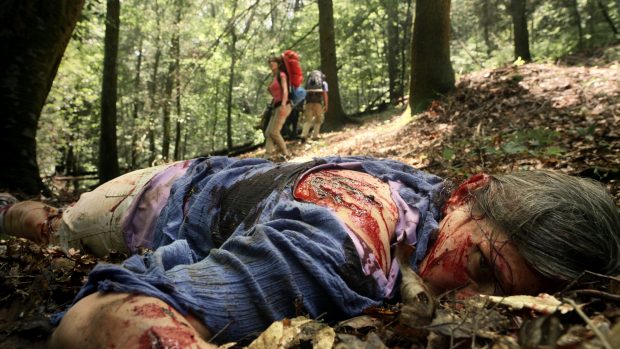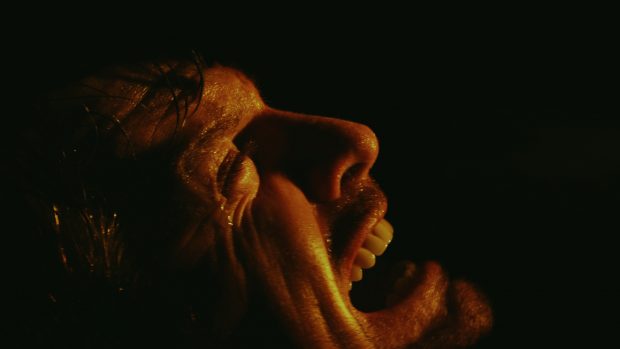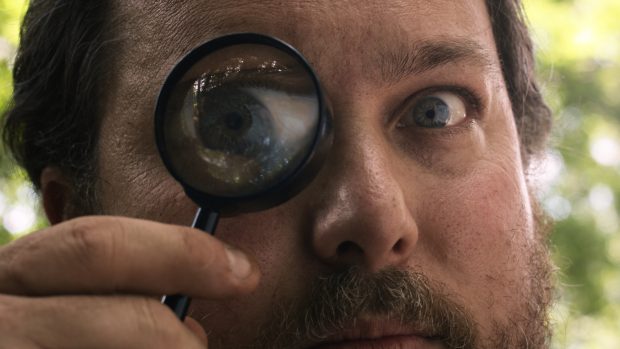 KICKSTARTER
Beacon Point ran a succesful Kickstarter campaign that raised $24,000 for post production and marketing. The campaign illustrates the massive support and excitement horror fans are showing for our movie. CHECK OUT OUR KICKSTARTER PAGE
THE CAST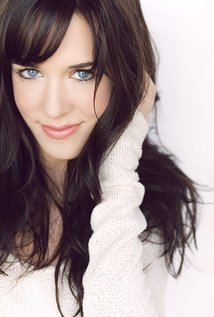 RAE OLIVIER
Zoe
Originally from Atlanta, Rae Olivier (formerly Rachel Marie Lewis) is a graduate
of NYU's Tisch School of the Arts and is most recently known for her work in the
feature film House of Good and Evil. With an NYC theater background, she is now
in Los Angeles working in television, commercials and film. Beacon Point was
the first film she has worked on in her home state of Georgia. It was a thrilling and
adventurous process!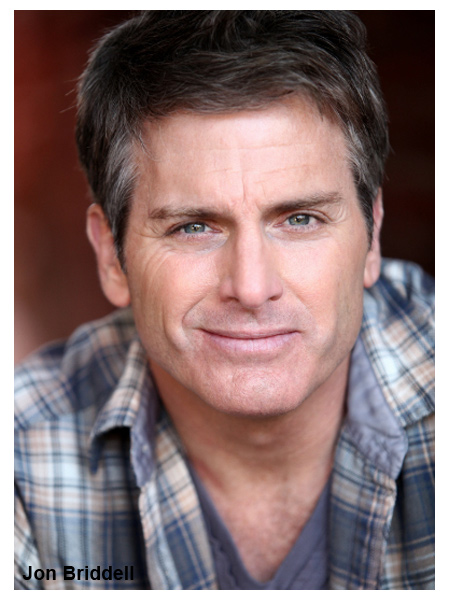 JON BRIDDELL
Drake
Jon began his professional acting career in 1989 performing in a Second City (Chicago)
affiliated sketch comedy show. He trained in theater throughout the Midwest
prior to his arrival to Los Angeles in late 1993. His credits include over 40 feature
films, over 40 television guest appearances including CSI-Miami and Criminal
Minds, and numerous work in commercials and print campaigns. He can be seen
opposite Denise Richards in Christmas Reunion for ION, and along side Eric Roberts
in Stalked By My Doctor, for LMN. One of his best experiences was shooting
with director Eric Blue on the feature Beacon Point, working with an outstanding
cast and crew for 3 weeks in the Great Smoky Mountains. Jon is also an avid Ohio
State Football fan.

ERIC GOINS
Dan
An accomplished actor with multiple television and film credits, Eric is an
improvisation teacher and actor, performing in weekly live improv performances
for over 16 years. In addition to various commercial and industrial credits, Eric's
television credits include Army Wives, Meet The Browns, One Tree Hill, Necessary
Roughness, Drop Dead Diva, Satisfaction, and The Originals. He also played
Larry on AMC's Halt & Catch Fire (S1&2). His film credits include Beacon Point,
Ride Along, Ride Along 2, The Watch, The Family That Preys, Halloween 2,
The Accountant, The Boss, The Night Before, Bastards, and Dirty Grandpa.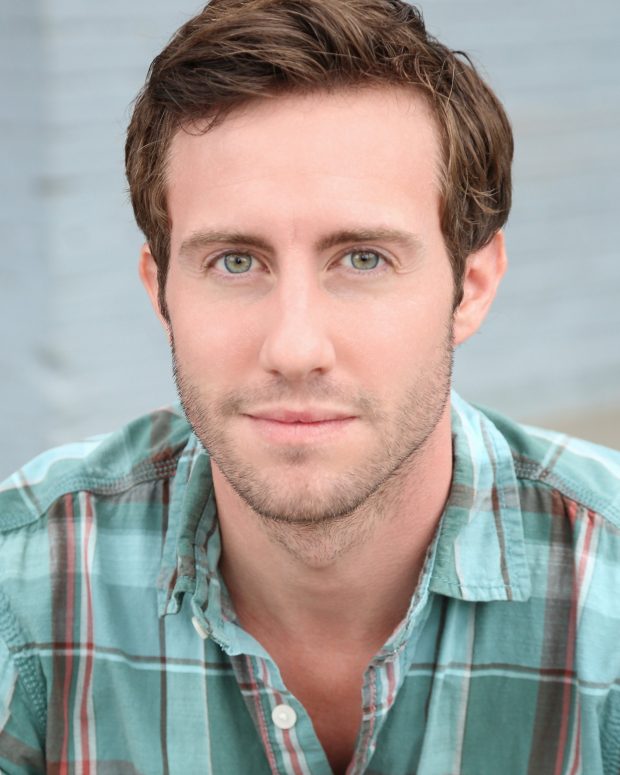 JASON BURKEY
Brian
Jason is an award-winning actor who has starred in multiple feature films, but is
probably best known for his breakout performance alongside John Schneider in
the 2012 box office success, October Baby, for which Variety magazine gave
Jason's performance praise saying that he "hit all the right notes". Other feature
film credits include Moms' Night Out, Woodlawn, Coffee Shop, and Chloe for which
he won Best Supporting Actor at the L.A. Movie Awards. Jason has also
appeared on television in recurring roles for VH1's scripted series, Hindsight, as
well as in the hit BET show, Being Mary Jane. In addition, he has had co-starring
roles in USA's drama, Complications and a pilot for CBS entitled The Surgeon General.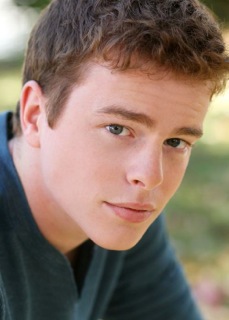 RJ SHEARER
Sam (Cheese)
An American actor, RJ Shearer grew up in Atlanta Georgia and is best known for
his role as high school bully, Chuck, in the movie adaptation of the bestselling
John Green novel Paper Towns. Other film roles include awkward teenager, Albert,
in The DUFF and Zak in the upcoming Jamie Foxx movie Sleepless Night. Television
credits include Sleepy Hollow (FOX) and Reckless (CBS).
THE CAST OF BEACON POINT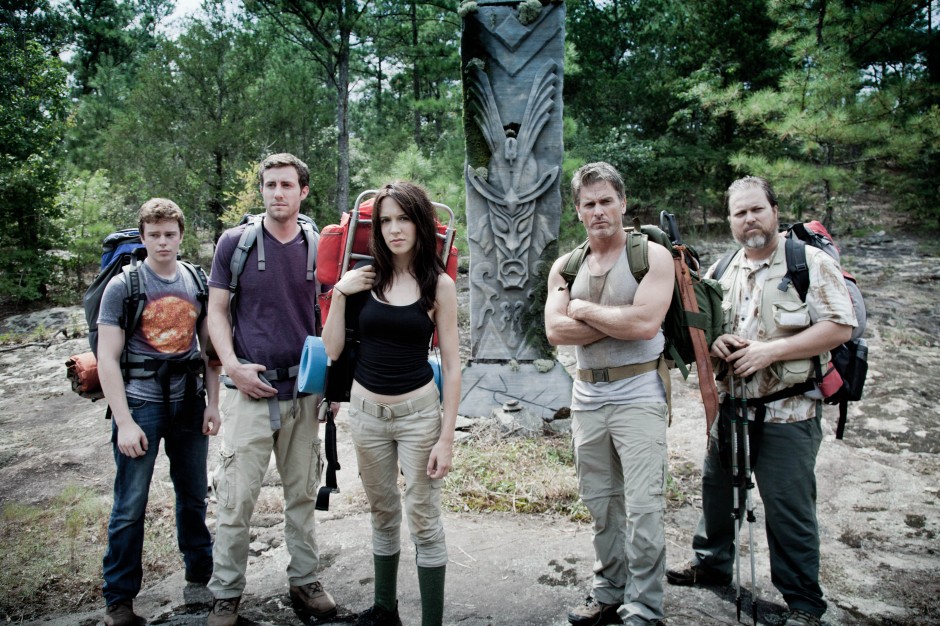 (From left to right) RJ Shearer, Jason Burkey, Rachel Marie Lewis, Jon Briddell and Eric Goins
THE CREW
Directed by
Writing Credits
Produced by
Music by
Cinematography by
Film Editing by
Casting By
Production Design by
About BlueLantern Films
BlueLantern Films (BLF) is an award-winning, Georgia based, independent film and video production company focused on creating high-quality narrative films, music video, commercials and online content. For more information, go to www.bluelanternfilms.com.
MEDIA RELATIONS
Contact us here!